There are two main costs to having a website – the upfront cost of having it built and the ongoing cost of running it. In this article, we help you understand the various costs associated with owning a website so that you know what to expect and how much to budget for.
Search Engine Optimization (SEO)
SEO is mentioned throughout this article because it's the most important and yet often neglected part. We mention it first because keyword planning should be the first step of building a website to anticipate what your prospective customers look for in search engines and what their search intents are. Skipping this step could be detrimental to your digital marketing's ROI. Depending on how much SEO work you want to be done, the cost differs.
Cost for SEO: Depends
Domain Name
Domain names are like real estate on the Internet. The cost ranges from almost free to millions of dollars. A regular domain name that isn't taken or very popular costs about US$ 10 to start, depending on the registrar and domain type. For example, a regular .ca domain costs about CAD$ 17 annually from Google Domains. However, a highly sought-after one such as beer.com could cost millions. Generally speaking, domains that are shorter and contain keywords are more expensive. Some free website builders may offer free domains, but they are really just subdomains. For example, username.wix.com, which doesn't look very professional if you have a business to run.
Cost for a domain: $10 and up per year.
Design & Development
The cost for the design and development of a website differs based on various factors. Are you hiring a freelancer or agency? How big is the agency, and where are they located? How much customization or how many special functionalities need to be developed? These all affect the amount of effort involved and, therefore, the cost. Freelancers are working out of developing countries willing to build cookie-cutter sites for $500, but there'll be a language barrier and time zone difference. We've even seen local Canadian companies pasting contents into pre-built templates for under $1,000, but they look like websites from the early age of the Internet. After all, there's really no design or development involved in these copy and paste jobs. On the higher end, the sky is the limit. We've seen local corporations spending tens of thousands on a website and national brands spending hundreds of thousands. A simple brochure site without special functionalities would start at around $3,000 depending on the agency for small businesses, but that number can easily double if you want e-commerce capabilities.
Cost for design & development: $0 and up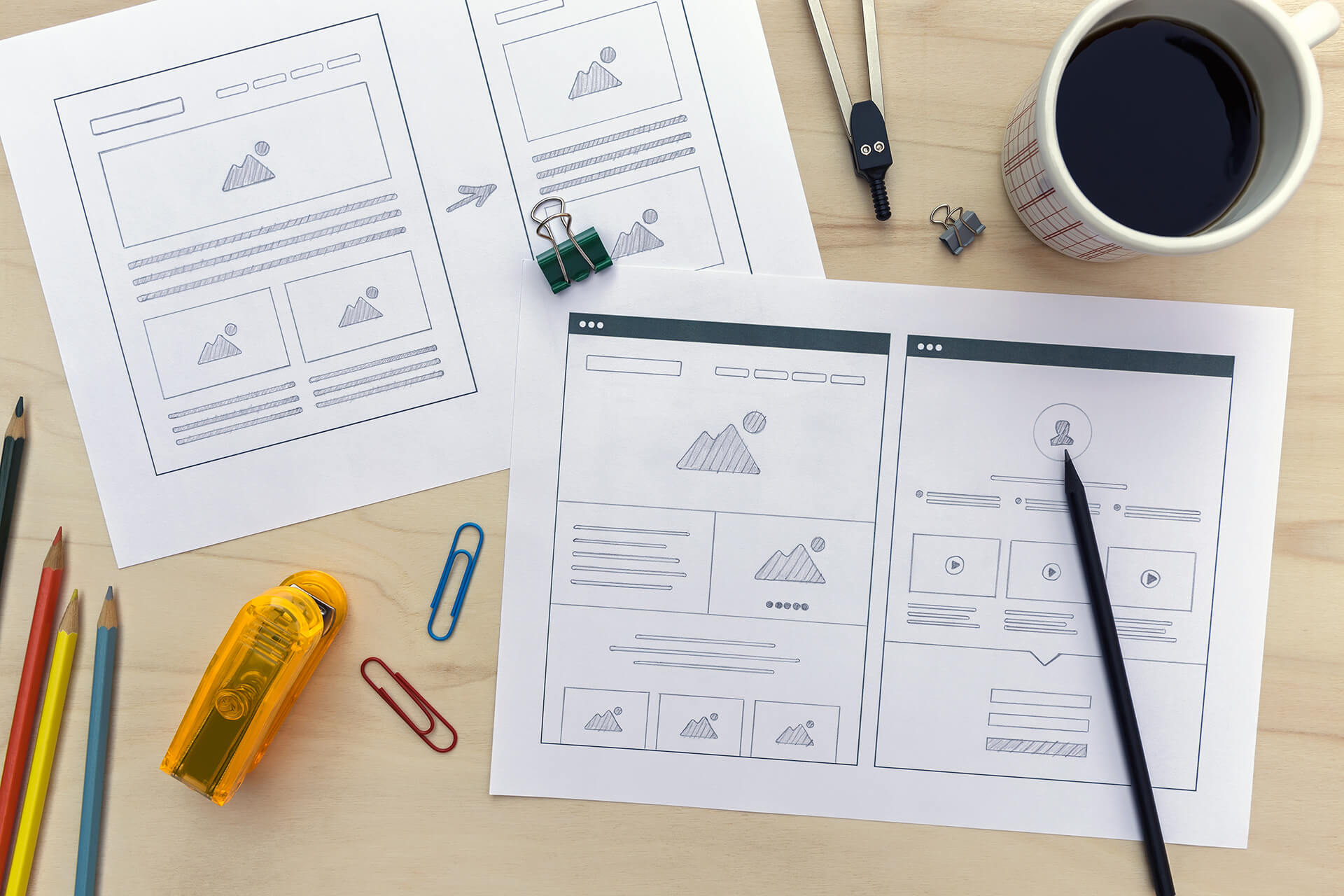 Content
If you don't provide written content for your site, the web designer or agency you hire will likely charge you for copywriting. We suggest that you try to develop as much content as possible yourself since you know your business more than anyone else. That said, you should still have your content optimized by a certified SEO expert to maximize search visibility, readability, and conversion rate. Obviously, the cost associated with content creation and optimization depends on how much content your website has. Another type of content is media such as images and videos, and you can't just use random ones you find online because you need to be licensed to use them. Even if you provide your own, they might need to be edited for size, colours, length, etc. If you can't provide any, there could be costs associated with selecting and acquiring these media resources on your behalf.
Cost for content: $0 and up
Content Management System (CMS)
Web designers seldom build websites from scratch by writing HTML, CSS, and Java code nowadays. Using a CMS is a much more efficient way of rapidly designing and building reliable, maintainable websites. There is a wide variety of CMS available with different licensing options. Free ones such as WordPress, Drupal, and Joomla are open-source and have lots of community support. Other solutions such as Kentico start at $4,500 just for the basic version and can easily go up to $20,000 or more if you require more functionalities. Another option, of course, is free website builders, but they're a waste of time, in our humble opinion.
Cost for CMS: $0 and up
Hosting
Once your website is designed and developed, you need to pay for the ongoing hosting of your site. Cheapest hosting plans start at around US$ 5 monthly but don't be tempted because they are often oversold, over-promised and under-supported. You'll end up with a slow website that your customers hate. Instead, look for a hosting provider like us that has local servers, uses a fast solid-state hard drive, and provides an SSL security certificate. Search engines such as Google take both speed and security into consideration when ranking websites. If your website is monitored and managed by an agency, there will also be additional costs involved.
Cost of hosting: $5 and up per month.
Maintenance
You shouldn't just launch your website and leave it at that. Making sure the information on your website is up-to-date isn't just beneficial to your customers. Search engines will also see your site as being more relevant. If you don't know how to do so yourself, you'll have to hire someone. Additionally, websites run on software such as CMS, which runs on a web server that runs on an operating system. Therefore, your website will need to be updated from time to time, just like your computer. While these updates often come with new features, the most important part is fixing existing bugs and security vulnerabilities. Having your website hacked isn't just an inconvenience but also a liability and PR nightmare. Ironically, some of the updates that are supposed to make your site better might break your site due to coding bugs or conflicts between software. This is exactly why you should have your website maintained by professionals like us unless you know what you're doing. The cost differs depending on what is involved and the service level promised.
Cost of maintenance: $49 USD and up per month.
Marketing
You wouldn't open a physical store without advertising, so why would you do so with your website? You should allocate some budget for digital marketing to drive qualified leads to your website. Depending on the platform you choose and how big an audience you want to reach, the cost obviously differs. The sky is the limit when it comes to marketing your website, but we suggest that you spend as much as you can afford until a diminishing return.
Cost of marketing: $0 and up
Why Websites Cost So Much?
According to the industry-leading staffing agency, Robert Half, the median salary for web designers in 2018 is $61,250. Along with other overhead, it costs easily over $6,000 a month or $1,500 a week to keep one web designer on staff. A low-budget site doesn't allow for proper planning, design, and execution. A higher budget allows for time to be spent on proper market research, site planning, copywriting, visual design, and testing. You might not see this effort and hard work on the front-end, but they are necessary to attract visitors and convert them into customers.
For larger, more complex websites, additional web designers, web developers, graphic designers, copywriters, and a project manager may be required. We won't get into salary details, but you can see how many companies pay for these positions on Jooble. This is why it's not uncommon for a website to cost tens or even hundreds of thousands of dollars.
Website is an Investment, Not a Cost
If you get more than a dollar back in return for every dollar spent on digital marketing, what would you do? You would keep spending until diminishing return, wouldn't you? Therefore, we encourage you to stop seeing websites and digital marketing as expenses. Instead, consider them investments that will put more money in your pocket.
Summary
Just like most things in life, quality comes at a price. While you can try to do many of the things mentioned above yourself, professionals are better equipped to deliver the business results you're looking for. Even though we've said the sky is the limit for website development and upkeep, we offer affordable solutions to your digital marketing needs here at Project Pi Consulting. So hit the button below to get a free estimate and consultation on how we can help you bring your business to the next level.