GoDaddy is one of the biggest companies in web hosting, their commercials can be seen on TV and social media, often starring celebrities. You may think it's safe to go with a big name like GoDaddy when it comes to web hosting, but we've had our shares of bad experiences and therefore cannot recommend hosting with them. Here's why…
Aggressive Sale
One of our clients was already hosting with GoDaddy and asked us to design them a new site. We purchased GoDaddy's Managed WordPress Pro 1 plan because it seemed promising. Our client was in a time crunch and needed the site launched ASAP. After we launched the site, GoDaddy's outbound sales called our client and up-sold them on services they didn't need and put them on a redundant, more expensive hosting plan based on technology. By doing so, GoDaddy also erased everything we had done for our client, so we had to contact GoDaddy to reverse the transaction and set up everything from scratch again. In the end, it cost our clients and us more time for something that should've never happened in the first place.
Unacceptable Performance
After we launched the said client's website, we noticed that the load time is much slower than our development site. We ran various speed tests from various physical locations, did all the optimizations we could, but we were still unable to resolve the issue. The load time on GoDaddy's so-called Pro plan was constantly exceeding 10 seconds and more, which is unacceptable. See the screenshot below. The same site loaded in 28 seconds on GoDaddy while it loaded in 4.5 seconds on our development server. 4.5 second isn't fast by any means but is acceptable in a non-production environment used for design and testing.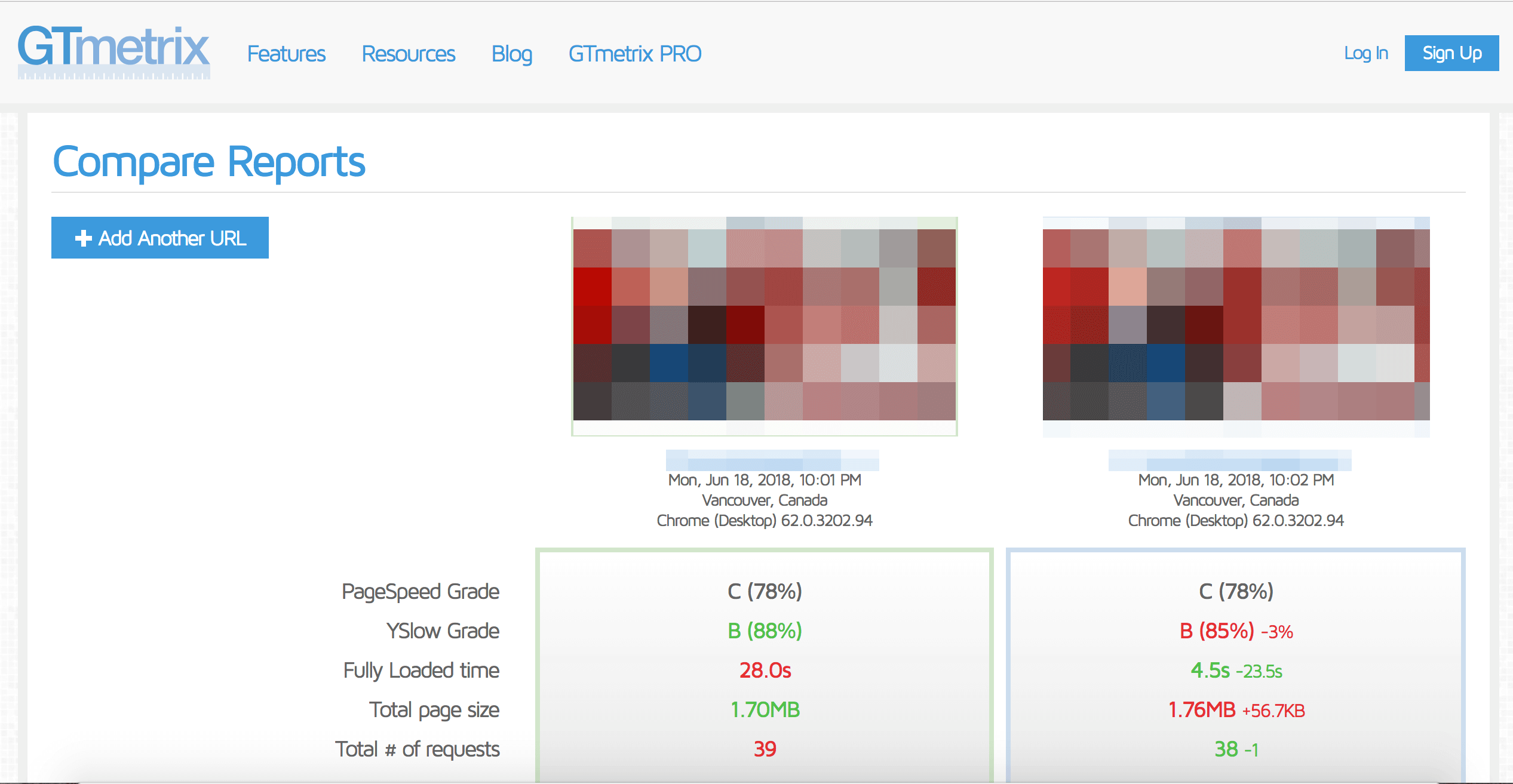 Useless Support
Out of options, we contacted GoDaddy and was transferred to a gentleman on their Pro plan support team. After explaining the performance issue to him, we were told that:
The problem is likely due to website plug-ins and that we need to disable them. After telling him that the same site ran much faster in our development server, we were told that…
The service they provide was in beta, and he had no tools or software to diagnose the problem, which is just nonsense because…
We installed a plug-in to see that the server load was constantly over 20, which means their hosting plan is oversold at least 4 times for a 4 core server. This is something he could've easily checked by running an "uptime" command in the server terminal. Still, he either did not have the knowledge, capability, or desire to do anything about it, other than blaming the problem on our website design and software. The screenshot below shows that the GoDaddy server our client's site was on had a server load average of 30+ (4th line).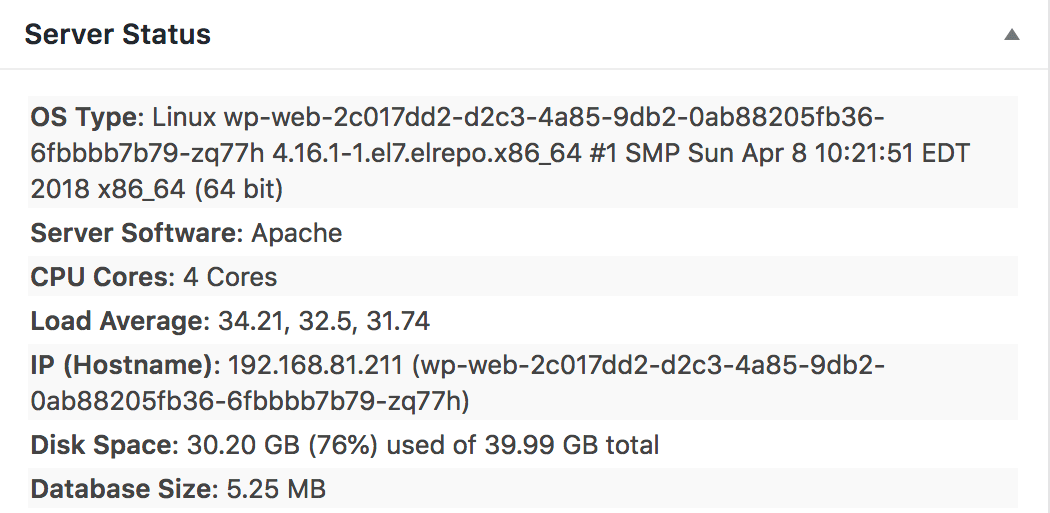 Solution
We ended up ditching GoDaddy's server and moved our client's site to its own server in Toronto, Canada running on solid-state drives. The load time is now consistently under 2 seconds. It's worth noting that the issues we encountered with this client's site are not an isolated case; we have other clients currently host with GoDaddy who have had similar issues, and we'll be transitioning them away from GoDaddy.
Summary
If you're looking for a reliable web hosting company, there are better web hosting providers out there, such as FlyWheel, SiteGround, and InMotion, depending on your needs. If you already have a website but don't want to deal with the maintenance or monitoring yourself, contact us to learn about our website maintenance plan.