We've had clients that came to us with web designs put together by their graphic designers, which they wanted us to implement. While this is something we can accommodate, there are some caveats with this approach. This article discusses what graphic designers do and why you may or may not want to hire one to design your website.
What Do Graphic Designers Do?
Graphic designers communicate ideas or emotions by creating a visual concept. For example, they can design logos, brochures, and ads. Their creativity and ability to make things look aesthetically pleasing allow them to play an important role on any web design team. While they can certainly help create prototypes, webpage mockups, and assets used in those concepts, they usually do not possess the skills or experience to properly build a fully functioning website, especially one that requires custom development and coding. This brings us to the next point.
You Still Need a Web Designer or Developer
To bring the web design you or your graphic designer envisioned to life, you would still need to hire a web designer and in some cases, a web developer. The difference is that a web developer focuses on the website's backend. If your website requires functionalities that your content management system cannot achieve and there are no plugins available, you would need a developer to program those functionalities. A web designer would be able to marry the backend to the front end of the website, so they work together as one system. Additionally, qualified web designers understand the capabilities and limitations of web technologies – HTML, CSS, and JavaScript. Another thing to take into consideration is user experience (UX). UX is a specialized field in technology, and just because an interface looks good visually doesn't mean it is user-friendly. For more information on this topic, check out our article on the differences between web design and web development.

Therefore, a graphic designer must work with a web designer and a developer to optimize the design together. We have had a client who insisted on a certain design element that is impossible to achieve in mobile browsers because they do not support cursors as computer browsers do. Another thing this client's visual designer did not consider was how webpage elements would need automatically adjust for different device types and screen sizes. So the key takeaway is that visual designers shouldn't design a website in isolation unless they have a lot of web experience.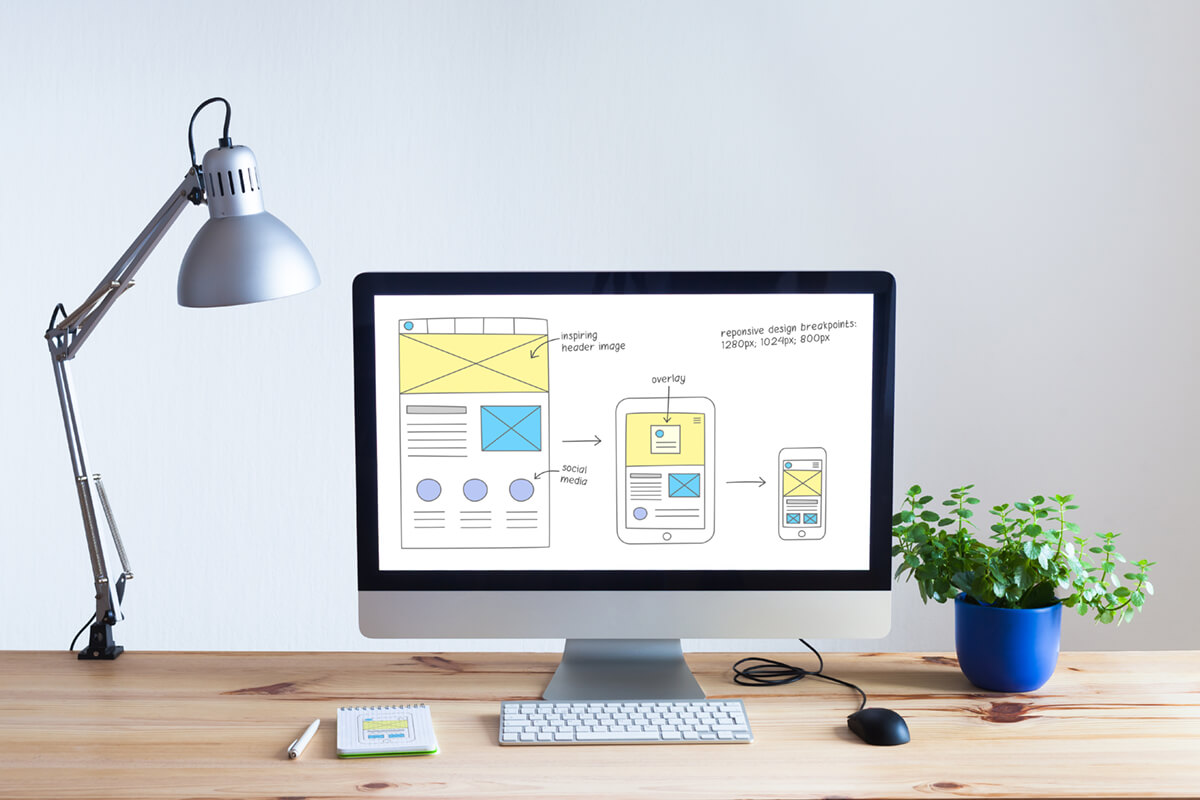 You Still Need a SEO Expert
Just because a website looks good does not mean it will outrank its competitors. A lot of factors determine how well a website will rank in search engines; for example, the placement of headings, breadcrumbs, and images, as well as how the images are presented, all play an important role in search visibility. In addition to on-page SEO, how the webpages are structured and linked and how fast they load affect search rankings, but it is not a visual designer's job to know all these things. Does it matter how good your website looks if your prospective clients cannot find it on Google? Probably not, which is another reason a graphic designer can't and shouldn't design a website in isolation. 
Summary
If you insist on hiring your graphic designer to design your site, you can certainly do so. However, we strongly recommend that your graphic designer work closely with a web designer and an SEO expert and make adjustments based on their feedback. Alternatively, you can hire a web design company like us with the experience and capacity to design, develop and implement your website.