Not a Web Design Company
You read that right; we're not a web design company, even though we develop awesome websites. We focus on solutions that improve our clients' business results, and web design is just one of the many things we do to help companies get more leads, more customers, and operate more efficiently, in the same way that Apple is not a computer, phone, or music company. Instead, they are an innovative company that aims to improve the ways we do things, and they do so by designing Macs, iPhones, and such. Our solutions-based approach differentiates us from other website design companies because we focus on delivering results rather than specific products or services. In other words, we aren't here to sell websites. Instead, we learn about our customers' unique situations before coming up with solutions tailored to their specific needs. Sometimes, we may identify digital marketing as the solution to closing a company's performance gap, which leads us to the next subject.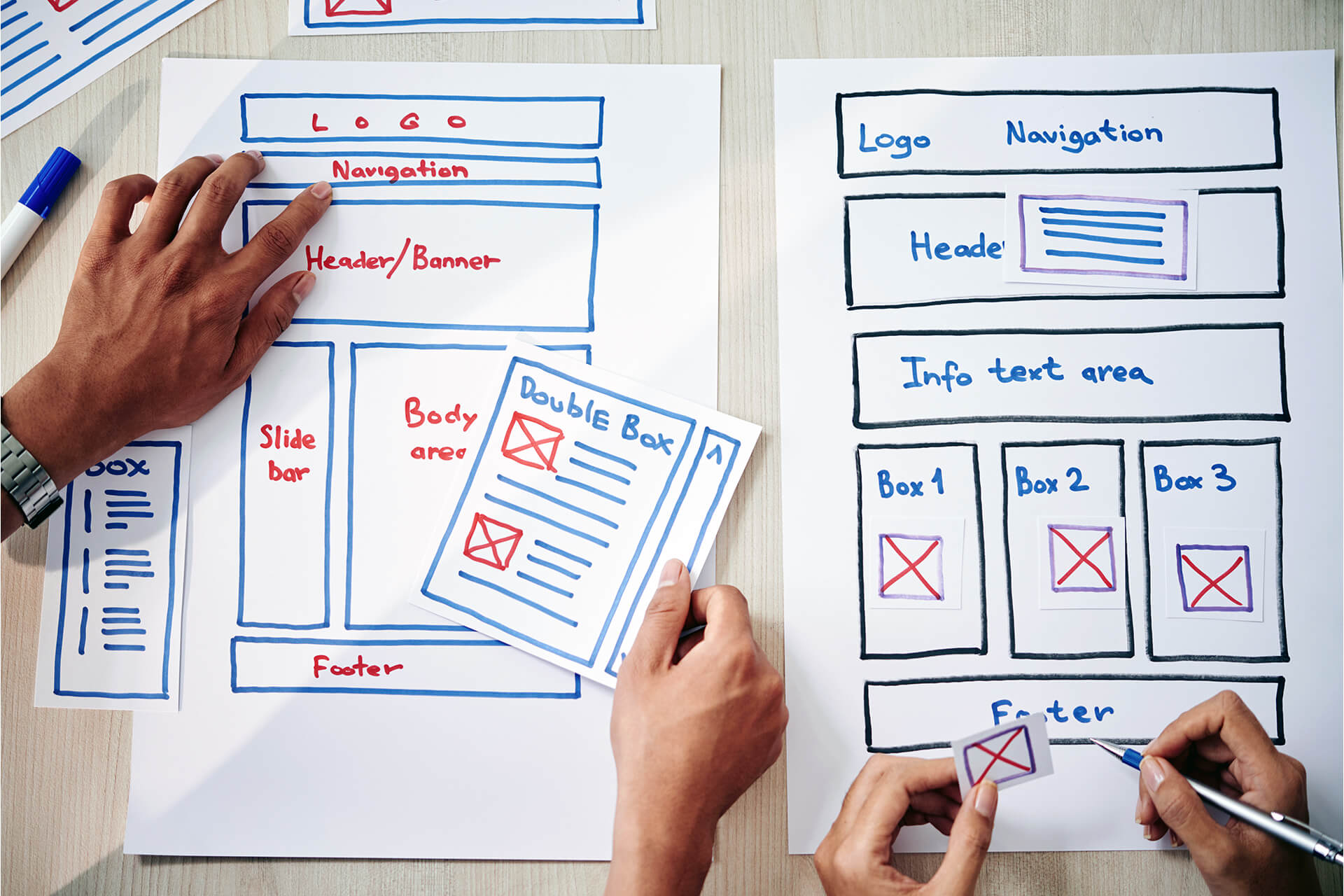 Not a Digital Marketing Agency
For clients who already have a great website, whether it was built by another web design company or us, we always recommend investing in digital marketing. Search rankings change every day, so do consumer preferences. Online advertising, social media engagement, and SEO help companies stay relevant in the digital age. If a company doesn't invest in those areas, its competitors will. It's only a matter of time before it starts losing search visibility. Depending on our client's businesses and goals, we may recommend different advertising platforms, targeting different specific demographics and offering different promo incentives. However, we don't see ourselves strictly a digital marketing agency, either, because we can offer so much more.
Not an IT Consulting Firm
Here at Project Pi, technology is the heart of what we do. We believe many of the business problems can be solved with IT solutions, and we've implemented many to help our clients operate more efficiently. For instance, software often doesn't talk to one another out-of-the-box, but we can integrate them to save our clients time and minimize human errors. We can also develop custom software to fulfill unique business needs. For example, we custom developed a software plugin for a government branch because their needs are very different from regular businesses. Another service we provide is tech support, because sometimes what is supposed to make our lives easier end up malfunctioning. When this happens, worry not because we are just a phone call away. This is something most web design and digital marketing companies can't help you with. That being said, we're more than IT consultants because most IT companies don't specialize in web design or digital marketing, either.
A Solutions Company
We also provide general business consulting to our clients because sometimes they're just looking for advice unrelated to website, marketing, and technology. Not every business can afford or needs to have an MBA consultant on staff, and that's where we come in. With all the services we provide, what does that make us then? We see ourselves as a solutions company that develops solutions to improve our client's bottom lines. This is exactly what sets us apart from all the other web design companies, digital marketing agencies, and IT consulting firms. They focus on selling pre-determined products and, we don't. We try to understand our clients' needs before recommending solutions, and that's what's best for our clients. Why hire multiple companies to do all these things when you can work with one company like us? Reach out to us today and let us know what your business problem or performance gap is, and we'll give you a free assessment.